Free Association Open Mic Poetry and Prose Series!
Featuring Four Chambers Press
Wednesday, March 25th, SU-104
at Glendale Community College
FREE and open to the public
open mic starts at 7pm
Four Chambers (founded June 2013) is an independent community literary magazine based in Phoenix, AZ whose mission is to give greater visibility to the literary arts and encourage their larger participation in the cultural scene. We don't have a specific aesthetic or agenda. We publish work from authors who are established, emerging, unknown, simply uninterested, or don't even think of themselves as authors in the first place. We are vague in our descriptions. We like doing things. We organize relatively non-traditional events and readings that help bring people together, collaborate with other artistic disciplines and work towards the creation of a meaningful and relevant public art.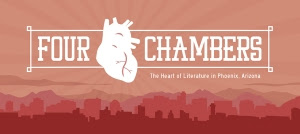 Hosted by the Glendale Community College English Department and Shawnte Orion
Join us this Saturday for another remarkable workshop!
28 March, 9-11:30 AM, LA-141–"Objectifying Your Poem: So Much Depends Upon Things," presented by Shawnte Orion, Free Association Host and Poet.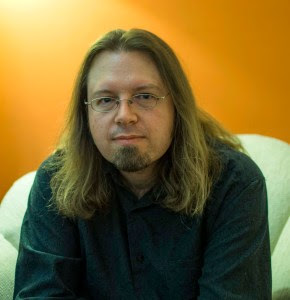 Shawnte Orion's first book of poetry The Existentialist Cookbook was published by NYQBooks. His poems have appeared or are forthcoming in The Threepenny Review, Barrelhouse, Gargoyle Magazine, and New York Quarterly. His first chapbook The Infernal Gaze was published by Red Booth Review in 2003 and he was the 2013 Copper State Haiku Slam Champion. He has been invited to read at bookstores, bars, universities, hair salons, museums, and laundromats. He founded the monthly Caffeine Corridor Poetry Series with Jack Evans and he hosts the Free Association monthly readings at Glendale Community College.
http://batteredhive.blogspot.com
Light refreshments will be served.  Free and open to the public!